to thanksgiving. check out the pumpkin pie i made!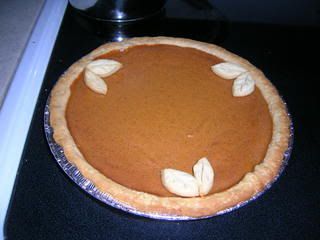 with fancy leaves and stuff!
i learned that pumpkin pie batter is almost better than pumpkin pie itself. and far more likely to give you salmonella.
and not so far back in time when it was mine and jon's birthday. he was having a milestone bday so i didn't want to steal too much thunder. just a little thunder.